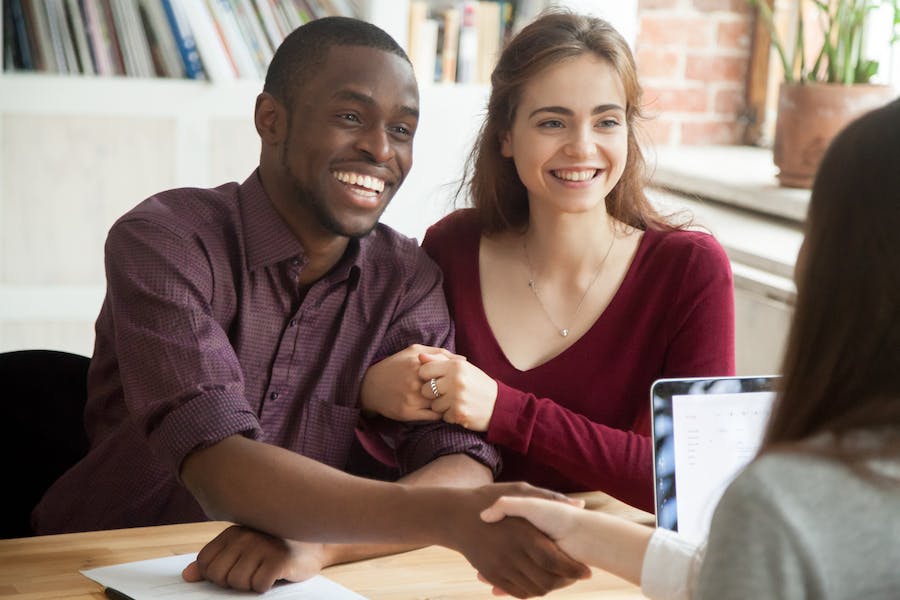 Customer relations at eye level: A recipe for success
Customer relationships are always important. But banks in particular are struggling more and more with low customer loyalty. Many bank customers open a second, mostly online banking account, because only depositing their money is not enough for strong customer loyalty to the bank. 
At the same time, the topic of value-added service is becoming more popular and appealing for financial service providers, but also for retailers, as the resulting positive aspects for customer loyalty become more necessary. The needs of customers are often not so easily identifiable. That's why it's difficult to offer relevant services to make customers' daily lives easier and to strengthen customer relationships in the long term. According to the latest study, more and more financial service providers are focusing on value-added services: 56 percent already offer them, and another 30 percent are planning to enter the market. In doing so, the institutions also want to counterbalance neobanks, for example, for which loyalty programs or value-added services are a matter of course. However, 51 percent of the providers of value-added services surveyed have not yet developed a targeted strategy for these products. This also means that the economic potential is still largely untapped. For six out of ten financial service providers, value-added services primarily serve to strengthen customer relationships. The intention to generate revenue is not pursued as a priority.
Etvas starts here and is a B2B2C company offering a platform to mediate between merchants and insurance versus banks and their end customers, strengthening customer relationships. Banks can easily use Etvas to offer their customers insurance, services and cashback campaigns tailored to their purchasing behavior based on transactional data. This results in relevant offers that are readily used. These additional touchpoints increase customer satisfaction and thus also the customer relationship.
What makes a good customer relationship today?
The majority of customers today want to do their banking on the side, without much effort. This is benefiting online banks like N26, which are seeing an increasing number of customers. Many bank customers open a second account there. Younger people, in particular, are replacing their old bank, which is usually not technically advanced, with an account at an online bank. 
The loyalty of customers to their bank continues to decline, as depositing money is no longer enough for them, while other banks are more technically advanced and form an intensive and positively charged customer relationship through a noticeable improvement in the customers' everyday lives. 
For traditional banks, this means upgrading their technology. Otherwise, they run the risk of losing market share. Deepening customer relationships means recognizing the needs of their customers in their everyday lives. This is the starting point for a good customer relationship.
Projects that do not require comprehensive advice should be accessible online and easy to use for all age groups. In this way, traditional banks build a new customer relationship with customers who feel individually supported in their everyday lives and see added value for themselves in connection with the bank.
How can banks meet customers' expectations?
A great customer experience characterizes a good customer relationship. Customers want to experience a recognizable benefit in their everyday lives that they consciously associate with their own bank. A good customer relationship is like a good partnership. For example, support in decision-making is an important aspect, e.g., where to consume, where to save money, or where to find the best products.
At the same time, customers want customized offers so that they feel individually supported. The prerequisite for this is that the offers match his or her lifestyle and consumption behavior. A flood of irrelevant offers and information, on the other hand, leads to a deterioration of the customer experience and makes customers feel misunderstood. This is not a good starting point for a successful customer relationship.
How can banks strengthen their customer loyalty?
In order for banks not to lose touch with their users and keep up with the increasing digitization in the financial institution industry, they need outside help. For example, from startups like Etvas, the world's first B2B2X digital platform for add-on services. For example, in a survey conducted by Etvas, 46% of financial services respondents answered that the principle of offering value-added services was too economically unattractive when asked what the reasons were for not doing so.
Further surveys by Etvas showed that banks do not know how to target their customers. They lack the know-how, the manpower and a trained IT staff to offer customers services and insurance tailored to their needs.
In order for banks not to lose touch with their users and to keep up with the increasing digitalization in the financial institution industry, they need Etvas' help to find out what customers really need in their daily lives and how they can be supported digitally and easily accessible by their bank, so that a mutually beneficial customer relationship is built up.
How does Etvas help banks build strong relationships with customers?
Spotify offers music, Netflix series and banks have valuable information about the payment behavior of customers, which provides information about their needs. Using this transaction-based data, Etvas aims to offer customers a suitable service, insurance or cashback campaign for every purchase.
Etvas wants to offer a platform for mediation between insurers and merchants vis-à-vis banks and their customers, in order to make their everyday life easier through customized offers and to strengthen the bond with their financial institution. In order for banks to be able to use the platform, only a simple individualization of the Etvas white label portal is necessary at the beginning. Later, a deep integration into the online banking portal, optionally carried out by Etvas, can follow and the customer experience can be made even more positive.
Setting up a customer relationship process - but how?
After customization of the Etvas white label portal or deep integration into the online banking platform, the bank selects various offers from insurances, services and cashback campaigns by drag & drop. These are advertised to their customers in a customized manner based on transaction data. Customers can, for example, conclude suitable insurance policies or services, such as card protection or data protection on the Internet, with just a few clicks in their financial status under the relevant transactions.
For example, if a customer makes a purchase at an electronics retailer for a price of over €400, the purchase of accessories can be excluded. Etvas recognizes that the customer has purchased an electrical appliance and offers, for example, insurance for electronic devices in the online banking portal under the insight of the transaction.
It can also look like this in partnerships with cashback offers. If a certain grocer cooperates with Etvas and launches a cashback campaign, Etvas can offer this to the appropriate bank customers in the online banking portal based on their consumption behavior. Customers can participate in the campaign with just a few clicks. Via the payment history of the bank card, the purchase at the grocer is registered and the earned cashback is credited to the account.
Conclusion: Relevant offers for customers strengthen customer loyalty and secure current market position
Banks have to compete fiercely with technologically advanced online banks for their customers. Bank customers show little loyalty to their banks, because depositing their money does not provide enough added value for everyday life. Customers need to be supported by customized offers that are really relevant to them. Positive experiences with the bank improve customer loyalty and prevent customers from leaving. With the support of Etvas, banks can make relevant offers to their customers on the basis of transaction-based data, thus strengthening customer loyalty and securing or even expanding their current market position.