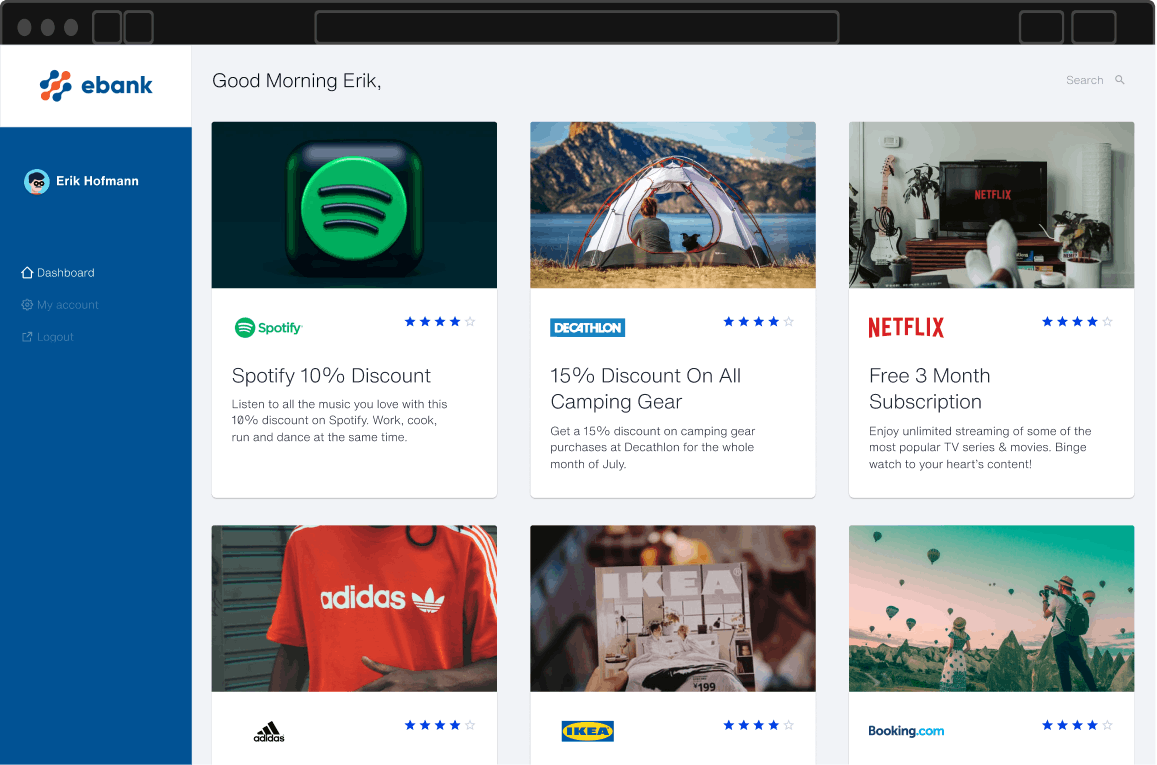 Etvas provides cloud technology which enables enterprises, such as banks, insurers, telecoms and utility providers, to bring embedded value-add services to their customers. Etvas helps companies address the challenges of fierce competition for users in the digital space by driving monetization and customer retention through embedded ecosystems of value-add service.
The Etvas cloud API-based marketplace connects all providers of value-added services with customers of banks, insurance companies, online stores or mobile operators under one digital roof.
Several ecosystems present on the Etvas marketplace
The Etvas Marketplace allows for self-service integration of partners in a matter of days or use of services from the Etvas marketplace in minutes. 
The unique combination of open ecosystem & self-service integration for partners allows companies to significantly accelerate digital services (or insurances) delivery to their end users.
Use cases for Etvas enterprise customers span retail, wholesale, in-branch sales, social media campaigns or card configuring; which ensure that a diverse variety of value-add services are offered to end-users through a variety of channels such as white label hosted portals or deep integration in mobile and web apps. 
Etvas cooperates with top banks and insurance companies in Europe and currently has tens of service partners integrated.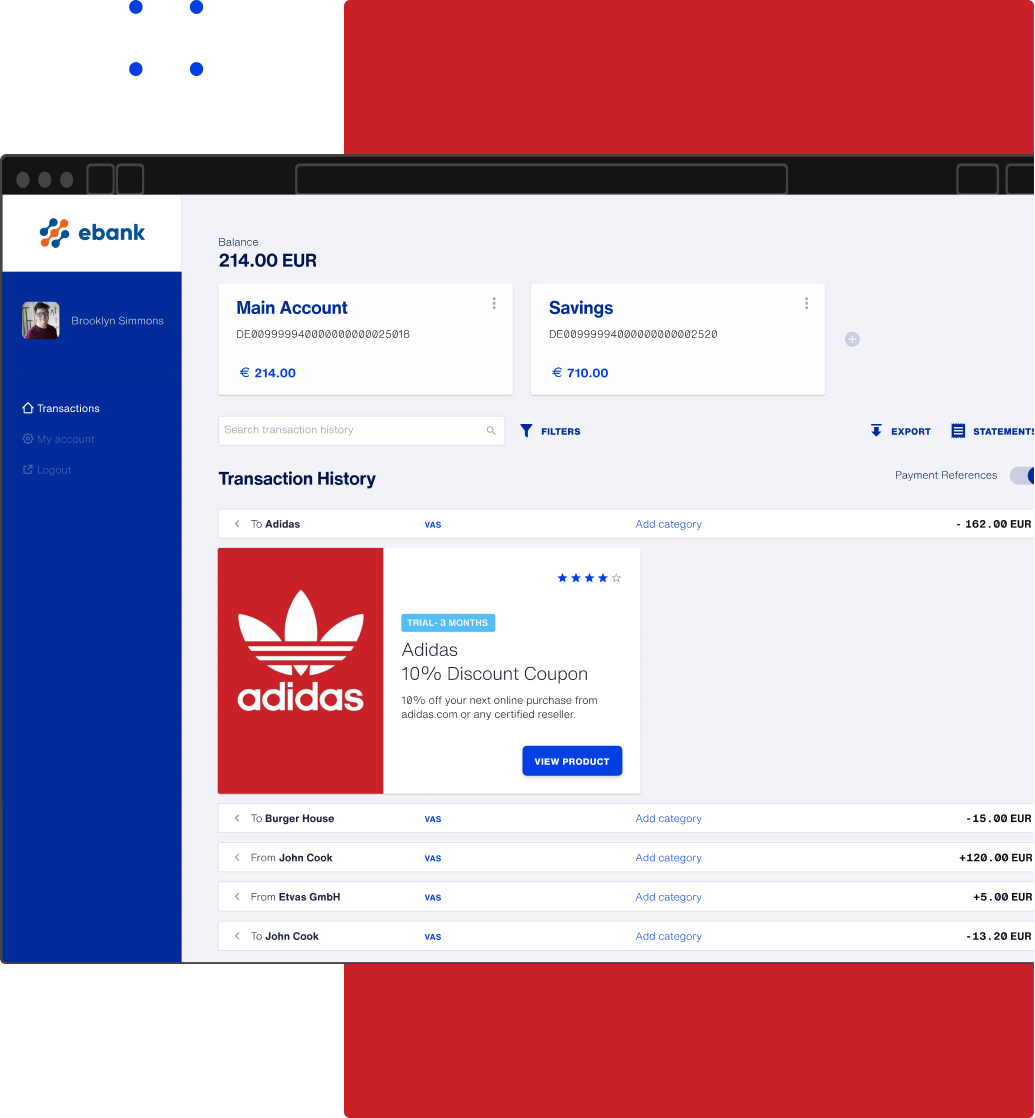 Experienced founders and an international team
Hamburg-based Etvas GmbH was founded in December 2019 by financial services expert Sören Timm and IT entrepreneur Ilie Ghiciuc. The international team which counts 12 people has closed their first funding round in Mar 2021.
Also part of the team is Mr Sven Sahlberg, who has more than 20 years of experience in developing and management of VAS programs for financial institutions in the Scandinavian and DACH markets, in his capacity as Regional President at Affinion International (currently Tenerity).
The name Etvas stands for "etcetera value added service" and focuses on Customer Centricity. Etvas is a B2B2C customer engagement platform for extra-services that create new user touchpoints, optimize the UX and thus increase customer loyalty. 
With just one API, banks and insurance companies have quick access to all services on the Etvas marketplace thanks to the platform technology, which creates highly personalized customer experiences through a variety of relevant services. 
Sören Timm worked for the British CPP Group since 2007, where he built up the German and Austrian business as Managing Director. CPP develops service products for the financial and insurance sector. Ilie Ghiciuc has 17 years of experience as a CTO and IT entrepreneur.