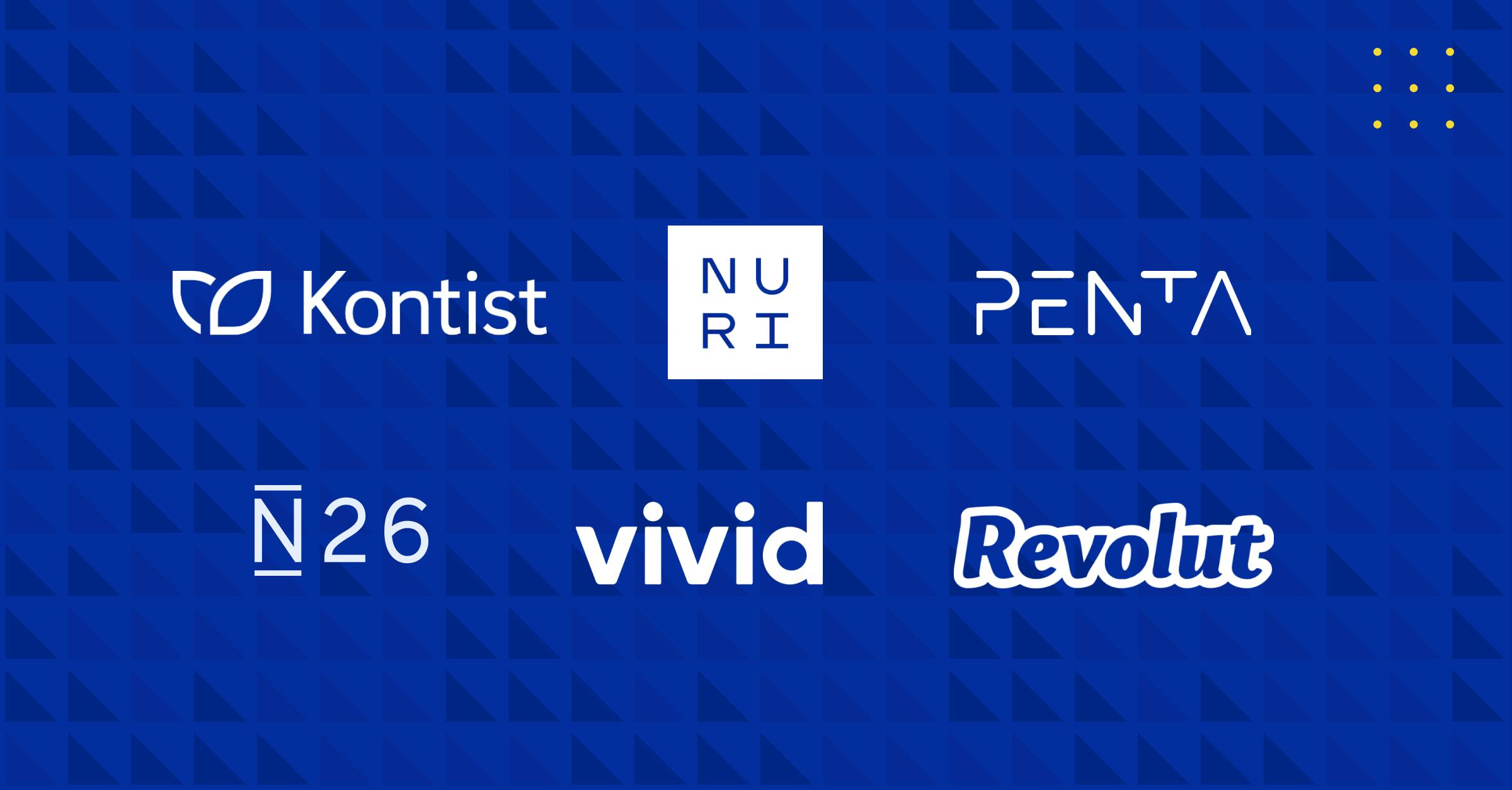 If traditional banks are struggling to attract the younger segments of the population, newer mobile-only banks seem to have discovered the holy grail.
If traditional banks are struggling to attract the younger segments of the population, newer mobile-only banks seem to have discovered the holy grail. The most notable among them - Revolut, N26, Penta, Vivid - continue to innovate traditional banking, while acquiring higher portions of the market. In addition, there are now exciting new banks, such as Clanq, which focus on a specific target group: Clanq specializes in financial products for families. Single parents included, of course.
Having managed to offer a significant range of banking solutions without any actual physical offices or branches, neobanks are focusing their efforts on the comfort of their customers, on building better digital products and customer experiences and providing more and more services that are tailored to their needs. 
Overtly stating that their present strategy revolves around market acquisition and less around profit, neobanks are raising the stakes in digital banking. Worldwide, the neobank market accounts for a whopping USD 47.1 billion market size in 2021 and is expected to rise to a gigantic USD 722.60 billion by 2028. 
Who are the neobank users really?
Out of 74 neobanks in Europe, 19 operate in Germany.
According to an Oliver Wyman study quoted by It Finanz Magazin, 60% of neobanks users in Europe are below 36 years old, earn over 40 000 euros per year and live in the big cities.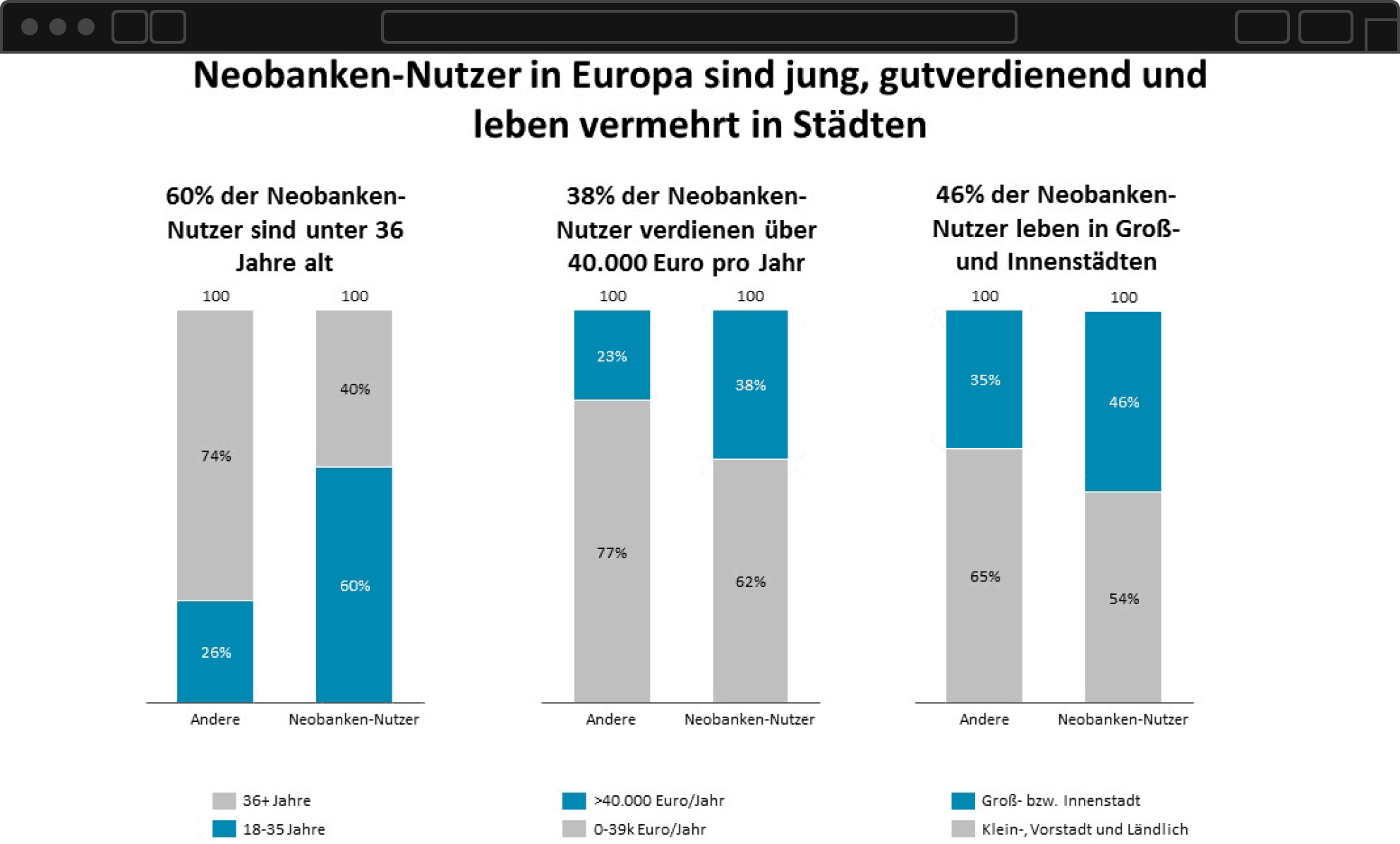 Source: Oliver Wyman
A study by Ernst & Young published in the summer of 2022 shows that neobanks are increasingly being used as the primary bank. Currently, 20% of Germans state that their house bank is a neobank. Among 18 to 34 year-olds, the figure is as high as 46%. Those whose house bank is a neobank use digital payment solutions more frequently than the clientele of traditional banks. This is why neobanks like Clanq are so popular, because they help parents to invest money sustainably for their children's future by means of cashback on everyday card payments.
But what seems to be the key to their success?
The universal strategy for luring gen Y and Z customers into leaving traditional banks revolves around offering a significantly improved digital customer experience with products that are built using modern technologies, that target new mediums (mobile) and look and feel modern. 
Most neo-banks (such as Penta, Kontist, and Vivid) also focus on creating outstanding experiences when integrating non-banking services -  value-added services - like the accounting system integration in Penta and the geolocation based per-day travel insurance in Revolut
A mobile-only strategy
Neobanks don't only differentiate themselves from their brick and mortar counterparts with good interest rates, low fees and cashback rewards. A core pillar of their strategy revolves around the main channels used - almost exclusively mobile. That's right! If you're a fan of using the desktop for doing your cashflow every now and then, you're in for a surprise; credit and debit accounts can only be accessed through the mobile app.
Neobanks are, basically, "super apps": "an amalgamation of apps possessing multiple capabilities into a single mobile application. " In times of extreme screen usage, there's no wonder this strategy is the winning one.
The success of Clanq
Clanq has been on the market since the beginning of 2022 with a bank account and its own credit card. Shortly after, the cooperation with Etvas started already in July 2022. Card payments with the free Clanq Visa debit card pay off, because with every transaction 1% of the purchase amount is saved for the child. In return, Etvas delivers relevant, highly-personalized cashback offers to Clanq customers that can be used both online and offline in-store. A smart way to provide financially for children even in times of crisis. Here is more information about Clanq and cashback. Via the following QR code, the app can be installed quickly and the card can be applied for easily:
The success of Revolut
Since its launch in 2015, Revolut has amassed over 12m customers. Originally intended to help travellers escape foreign exchange fees with the help of a mobile app and a card that would allow exchanging into over 30 currencies at market rate, Revolut quickly expanded into a real product that offers traditional banking features, as well as a different range of products; from stock and cryptocurrency trading to personal budget management and cash-back programs.
Along with Swedish store credit company Klarna, Revolut has become Europe's most valuable technology startup.
Revolut and (Cashback) rewards
Whoever has been using Revolut for the past 2 years knows that almost all  of the features have been improved, whereas others have been added entirely. For instance, the Rewards section which allows users to receive money back when purchasing from certain brands offered in the app. Offers span fashion, home decor, wellness or entertainment
Unlike the integration of the Etvas app, Revolut will take you to the merchant's website and will apply a certain discount upon payment with a Revolut card. 
Cashback is offered only for the Metal owners of the card: Revolut states that "Metal Cashback is a feature that's only available with a Revolut Metal subscription. You can earn Metal Cashback on all the physical and virtual card payments you make with eligible merchants, in any of our 31 fiat currencies or 5 cryptocurrencies."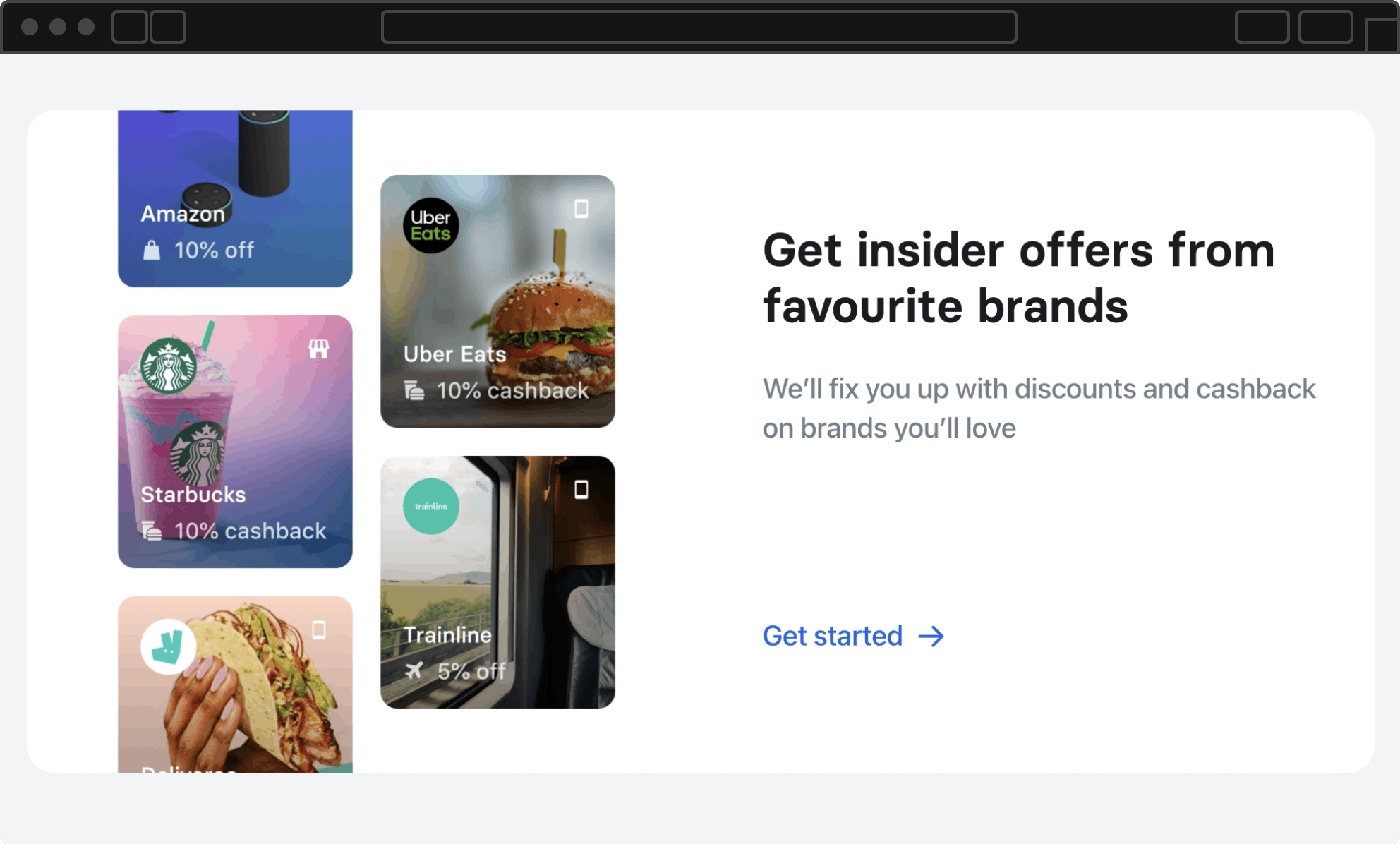 Products and Features from Revolut
 Personal Insurance, airport lounge access, coverage in case of flight delay or addition of a Junior Account are some of the products that the users of The Metal/Premium Revolut card can use. 
Additional "extra" services from Revolut
The "Pay per Day" Travel Medical Insurance, which uses geolocation and only charges you for the days when you are actually abroad.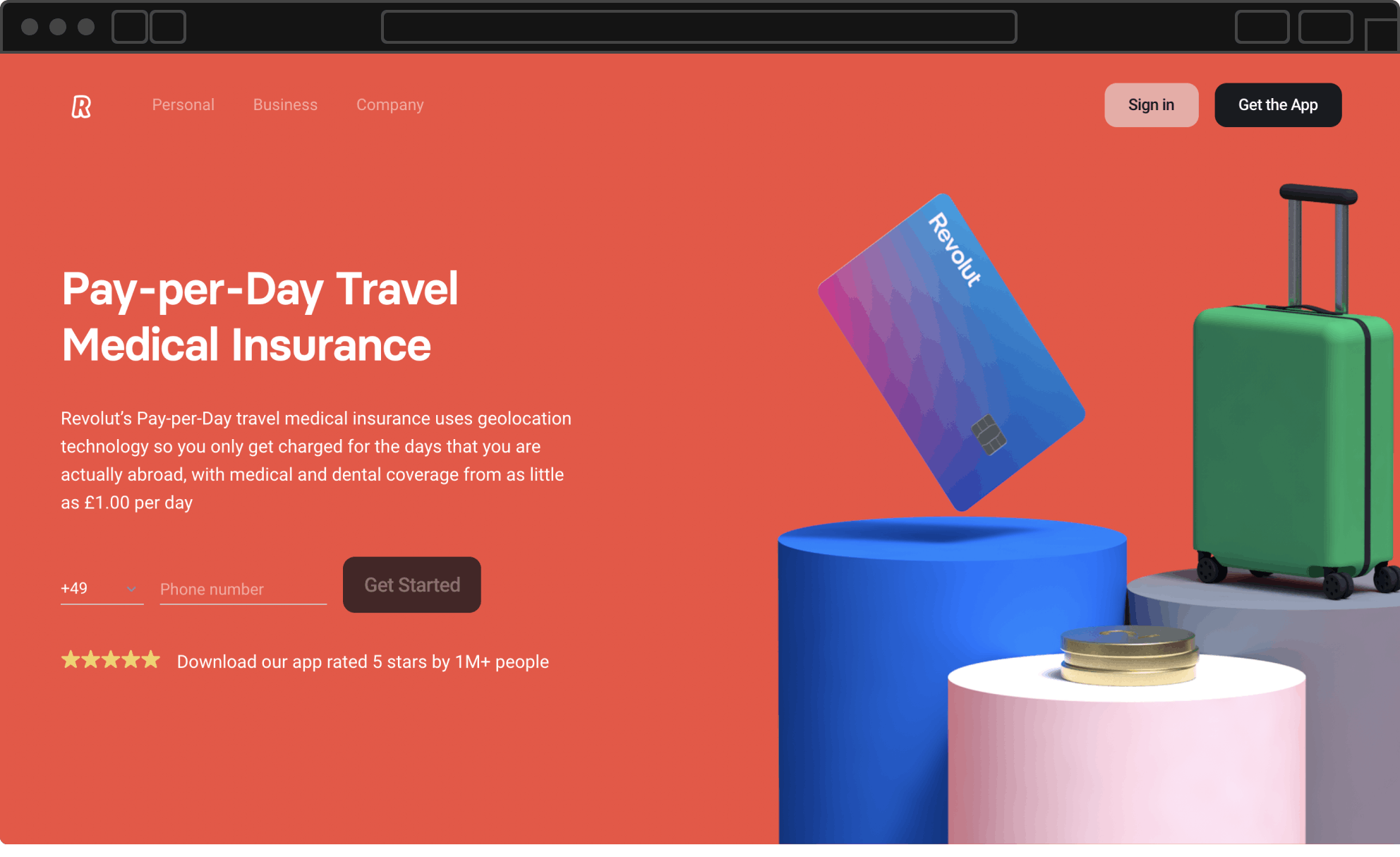 Donations, mobile phone insurance and Money safety are among the few extra benefits that Revolut currently offers personal users. 
Given that the "Extras" section on the company website states "coming soon", we can only presume they are extending their offer as we speak. 
N26: Is it really "The best bank in the world"?
Voted by Forbes the world's best bank in 2021, N26 now counts approximately 7 million customers all over Europe and the US. The bank is awaiting fresh funding this year, which could raise its valuation to $10 bln. 
"N26's US offering has little that is unique from the perspective of a US consumer.: a cashback debit card, savings Spaces and free cash withdrawals." (https://www.lendacademy.com/will-n26s-success-story-in-europe-replay-in-the-us/ ) 
The European counterpart includes a debit card, no hidden fees, savings "Spaces" and 5 free monthly cash withdrawals. Just like Revolut, N26 offers support in English and is very easy to open and manage. 
N26 Advantages for the Premium (You and Metal) members
N26 Premium (You and Metal) will offer its users 
travel insurance 
Flight , luggage and curtailment delay coverage
Luggage loss coverage. 
Financial products present on the N26 website mention electronics insurance, as well as phone, travel or various policies that cover for the things you love.
Additional perks include exclusive partner deals and free foreign currency ATM withdrawals worldwide. 
An honest review of an N26 user can be found here and would be beneficial for everyone considering whether to use it or not: https://allaboutberlin.com/guides/an-honest-review-of-n26 
Universal N26 Perks
All 3 N26 cards - Smart, You or Metal - will offer certain perks and discounts from collaborators in the areas of travel, food, sports or fashion.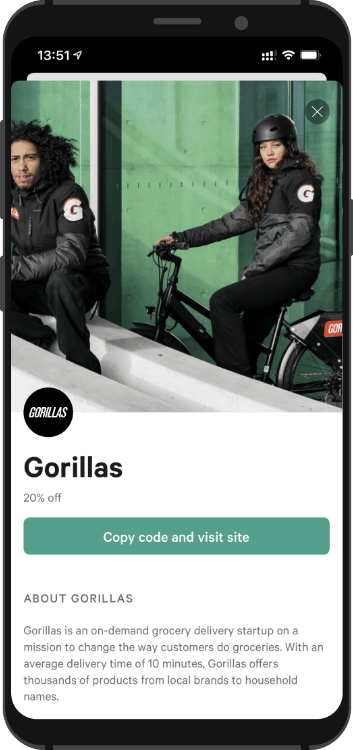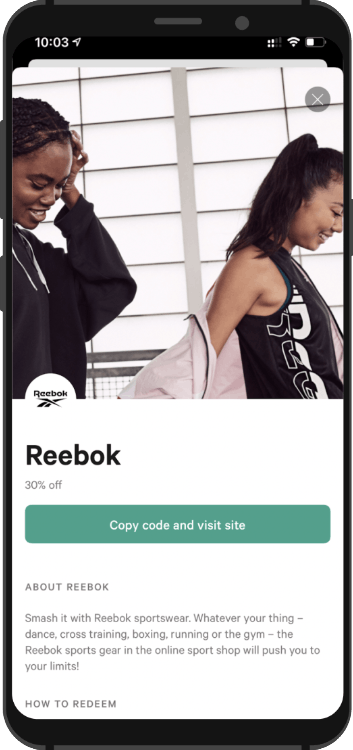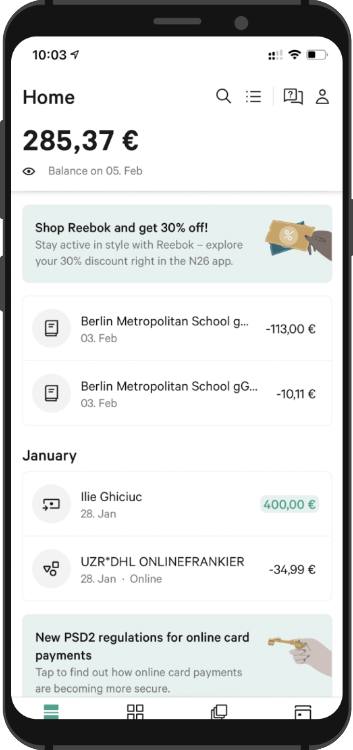 Unlike the integration of the Etvas app, N26 will take you to the merchant's website and will apply a certain discount upon payment with an N26 card. 
Some of the partnerships are more substantial and even offer welcome credit to users: all N26 users get 10 to 15 euros when signing up for a SHARE NOW account. 
A previous partnership of N26 with scooter rental company Lime allowed owners of an N26 account to only pay for half of the ride.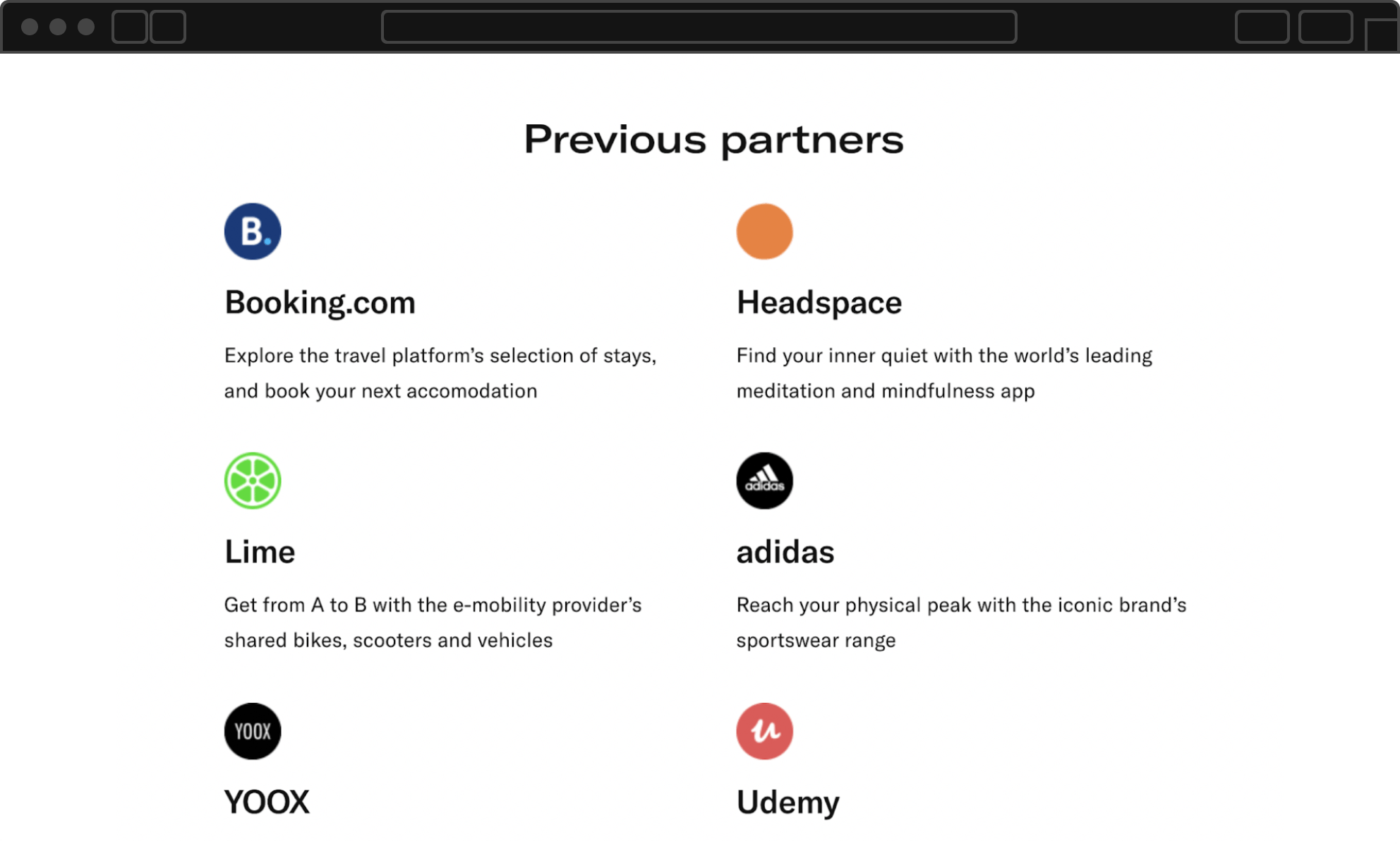 N26 Cashback
The cashback option is currently available only for the business clients of the bank: every time an expense is made with an N26 Mastercard, 0.1% of the transaction will be deposited back to the account.
Vivid Money: 
"Vivid Money is convenient to use; we are a mobile banking app which offers cashback deals and manages your finances in only one place." You can do what you want with your money in just one mobile app". (Iuliia Gorbunova, Affiliate Marketing, Vivid)
"Powered by Solaris Bank AG", Vivid, as their LinkedIn page states, "Vivid offers a unique mobile banking app and a distinctive digital investing platform from a single app. Whether it's payments, transfers, multi-currency accounts for your travels, spendings reports, split bills as well as the possibility to invest in international stocks, ETFs and crypto. "
Cashback and stock rewards among top incentives
Unlike Revolut or N26, Vivid Money claims it offers up to 25% of the money spent to those using their credit card.
Additionally, the neobank offers its clients up to 150 euros per month, with cashback stored in the Stock Reward Pocket, where it can grow according to the performance of the client's chosen company stocks. All rewards can be withdrawn in cash or spent as the user pleases.
Some of the rewards, however, are only reserved for the Prime bank users and grant access to cashback provided that the user has invited a friend to use the app. Prime users can even save up to 140€ a month on fees, for 9.90 € a month (after the first 3 months free). 
Some of the deals offer 0.1% cashback and are accessible via the typical "purchase via link" in the app.
Upon booking of a hotel or rental of a car directly through the app, a percentage of up to 10% is returned to the user.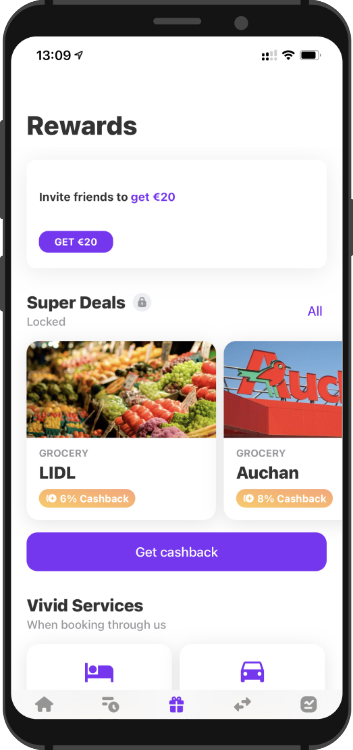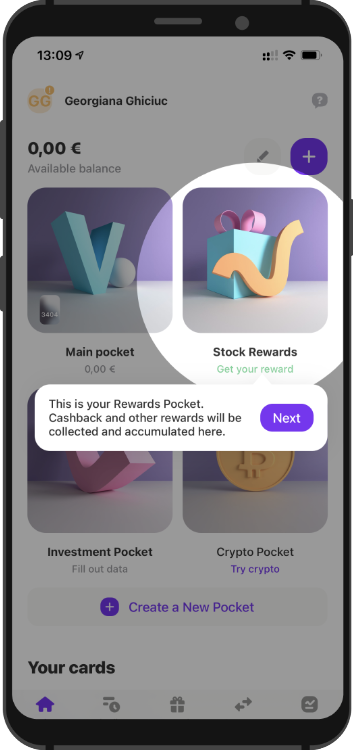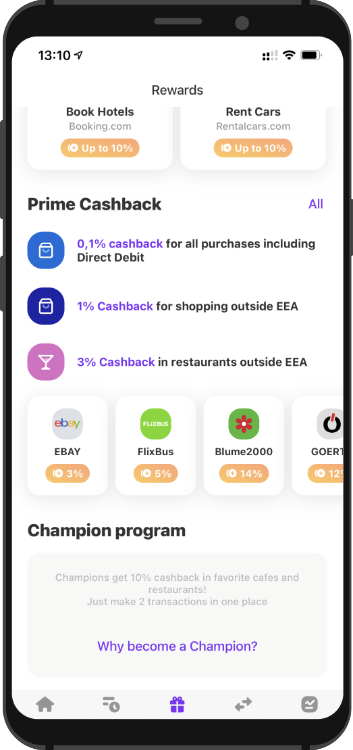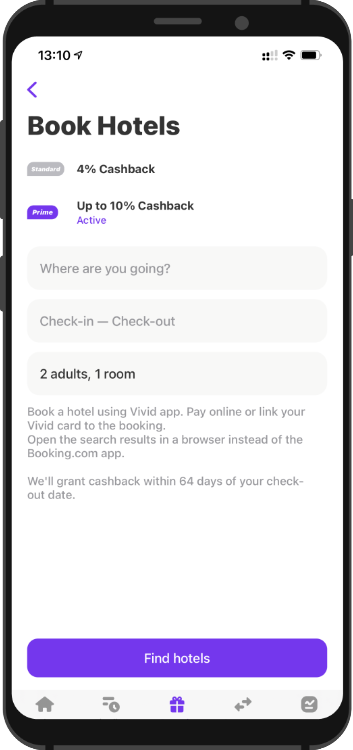 The "Invite a friend Program" will credit your Stock rewards Pocket with 20 euros and give access to super deals for 60 days. 
Penta - the Business banking app
Penta: the digital business banking platform for start-ups, companies and freelancers in Germany, offers its users the possibility to open a bank account in only a few minutes. 
The main advantages Penta offers revolve less around value-added services and more around speed and convenience. " a Penta business account includes account software integrations, multiple Visa Business cards and free monthly transactions.
A Deposit Insurance of up to 100 000 euros is also part of the deal.
However, a Premium account, which comes at 19 euros/month will offer, among others, Business Rewards. A collaboration with Amazon will offer the Business client approximately 5000 euros worth of AWS credit, whereas an integration with Stripe will "gift you the transaction fees on the first €40,000 of sales." Special offers are also available to the Advanced Penta customers.
Clark, Mollie and Sellwerk are among the additional partners offered in the Penta package.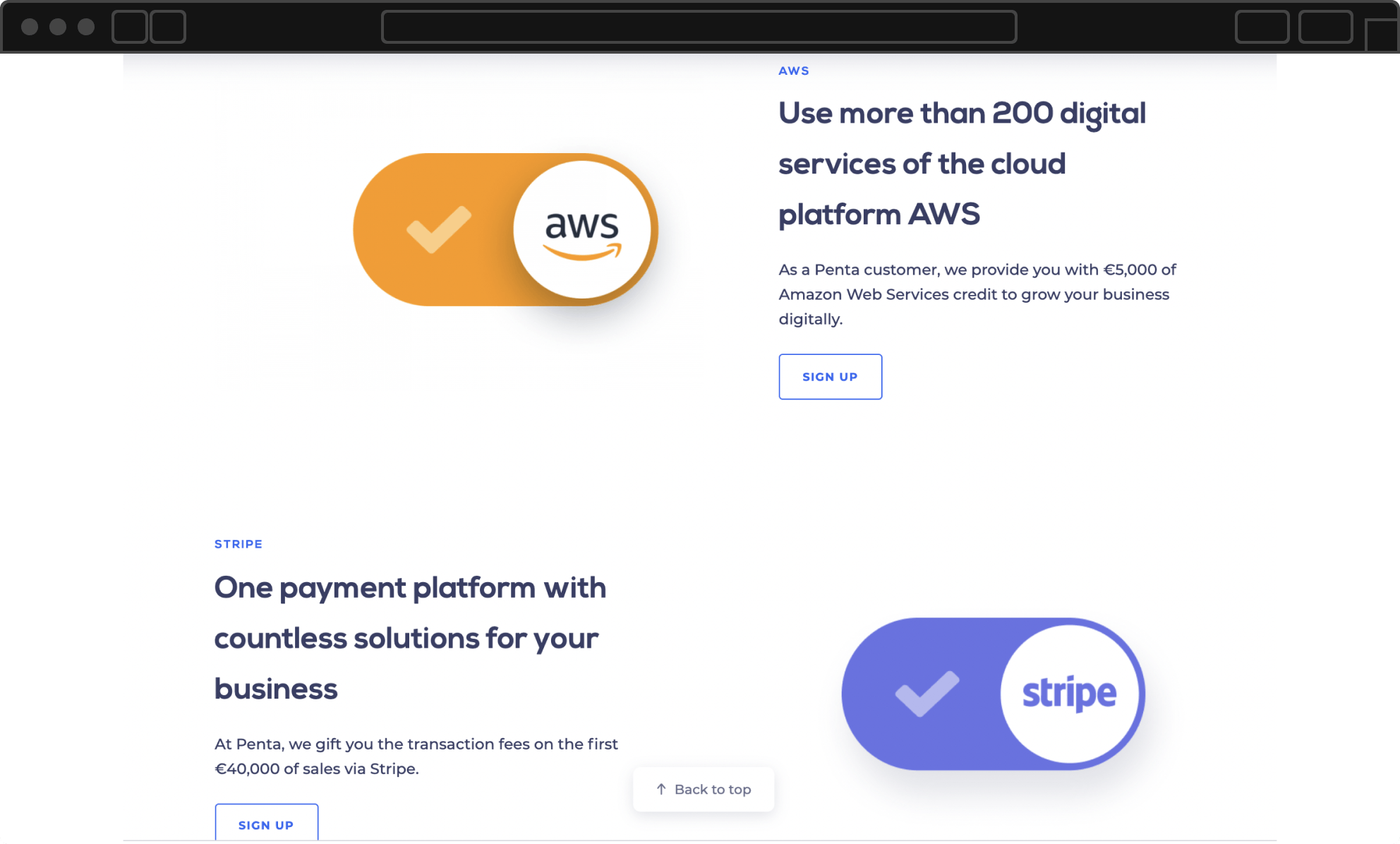 The Penta Referral program
Penta will basically offer 40 euros to everybody who recommends its services to a third party. The money will be in the form of a cash payment or as an Amazon card.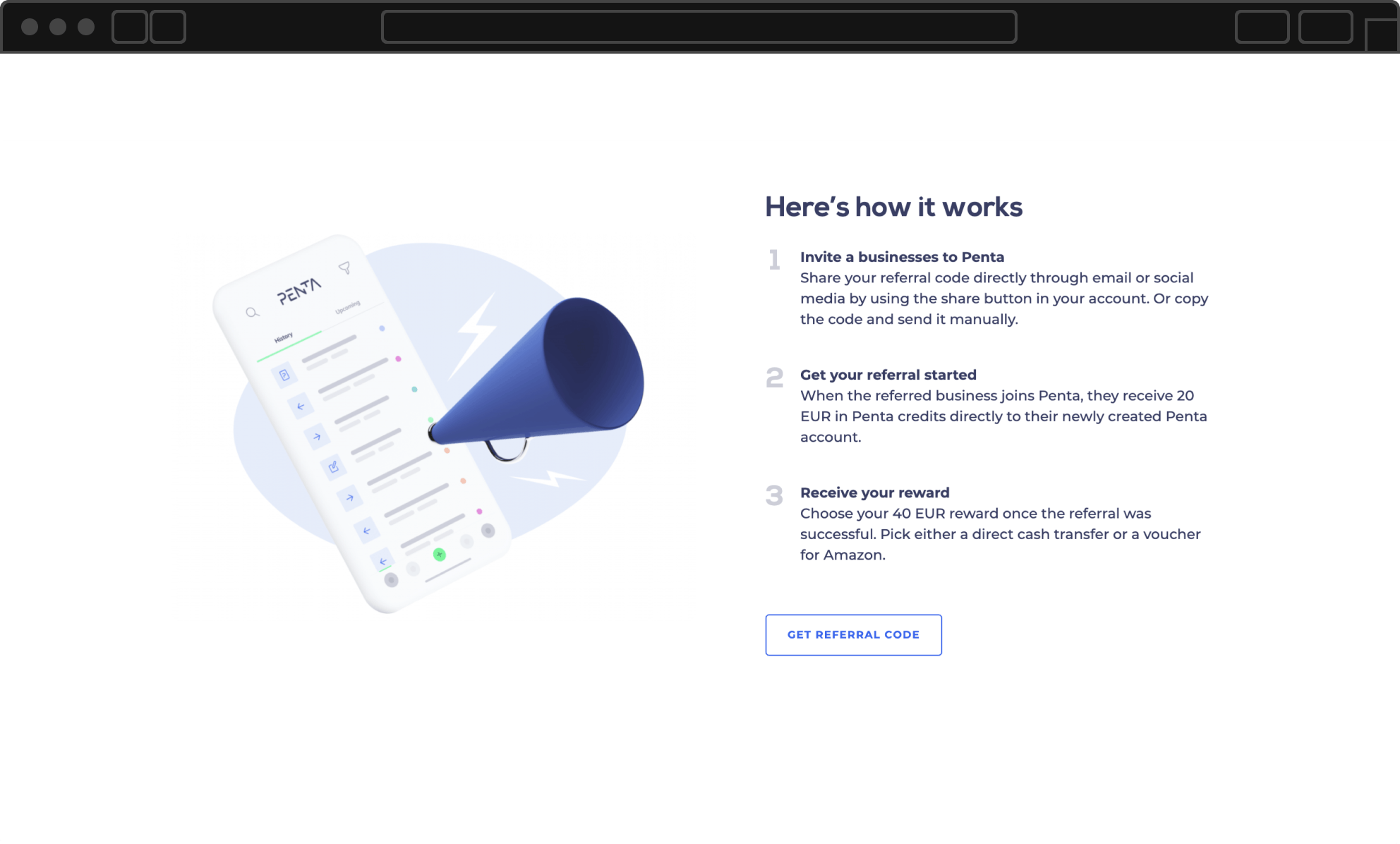 Kontist
Partly a competitor of Penta, Kontist is another banking platform aimed at the self-employed. The main services offered cover banking and tax advice, meant to make the life of their clients easier, so they can focus on growing their business.
Kontist Integrations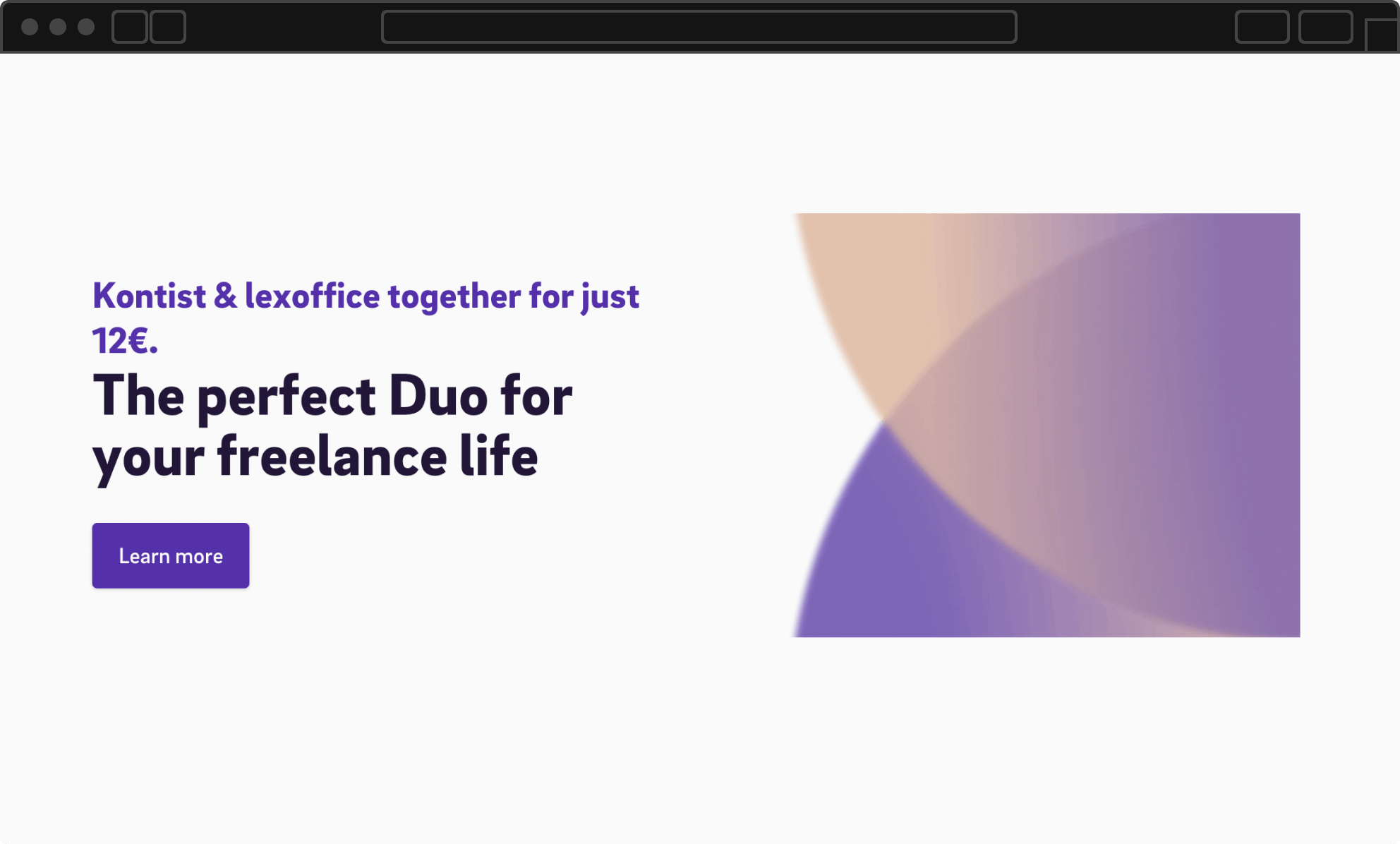 Kontist offers its clients the possibility to integrate with some of their partners, at preferential rates.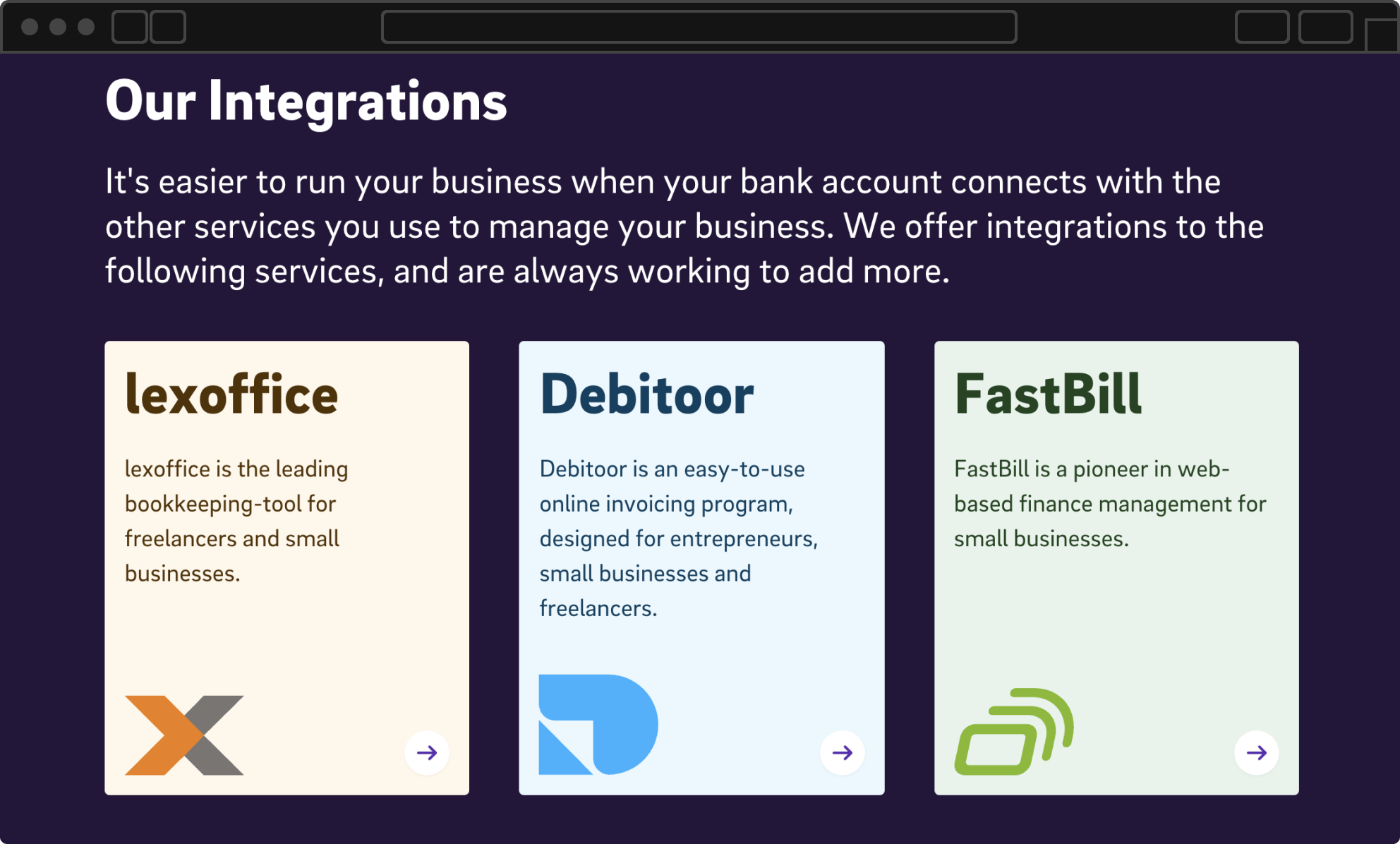 Rewards or benefits in the form of more concrete value-added services are at the moment absent from their offer.
Nuri (ex Bitwala)
The value-proposition from this German bank, which positions itself as the "new reality banking",  is the possibility to earn up to 5% per year on your bitcoin investments.
Another type of cashback for a different type of coin.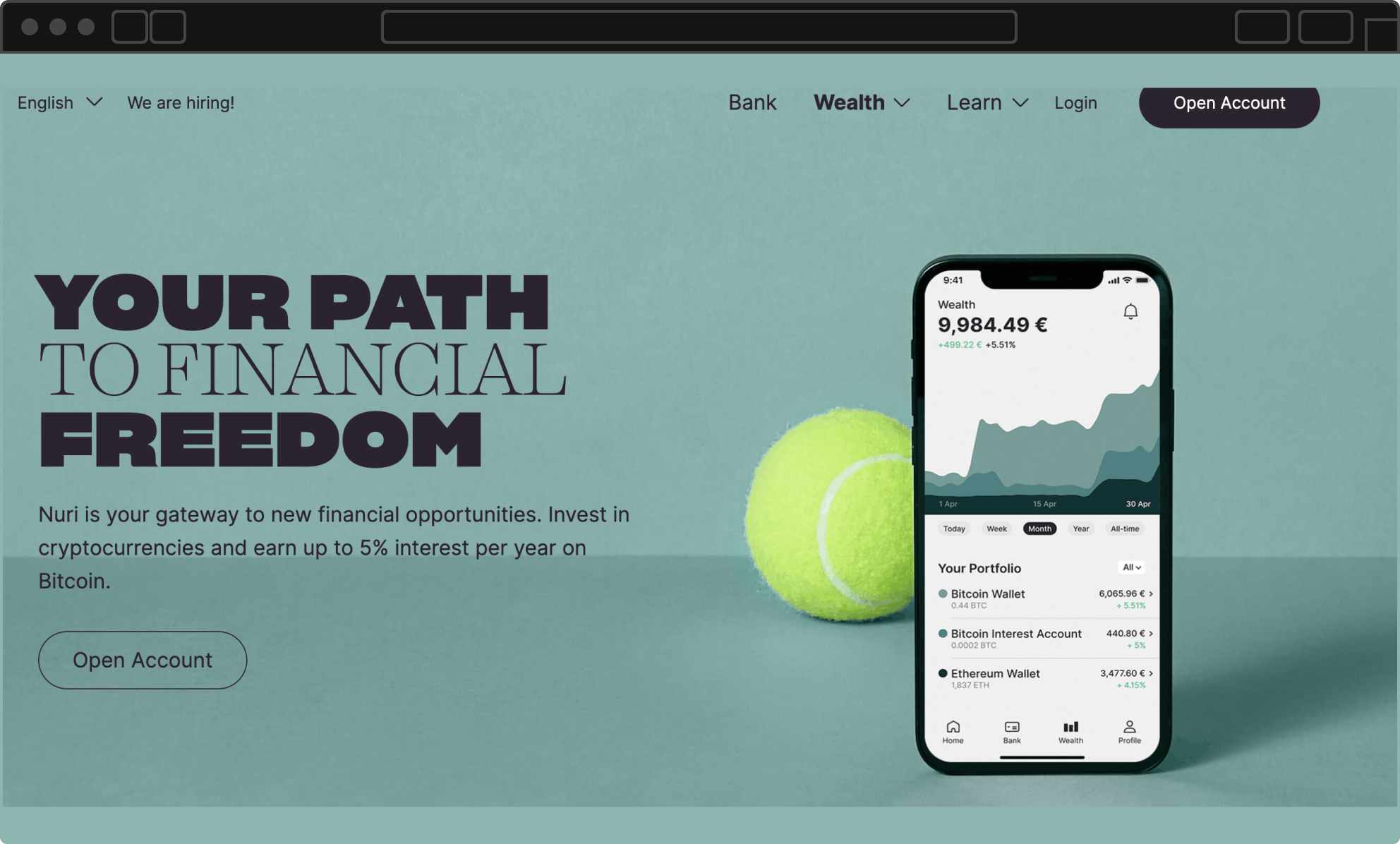 Conclusion
Regardless of the type of reward or bonus offered to users, one thing is certain: neobanks have understood what appeals to the younger generation and are using it to their advantage. As more and more mobile-only banks fill the market, millennials and genZ members are re-assessing their financial suppliers.
Value-added services are definitely the way to increase customer loyalty, but are the traditional banks ready to embrace it?!