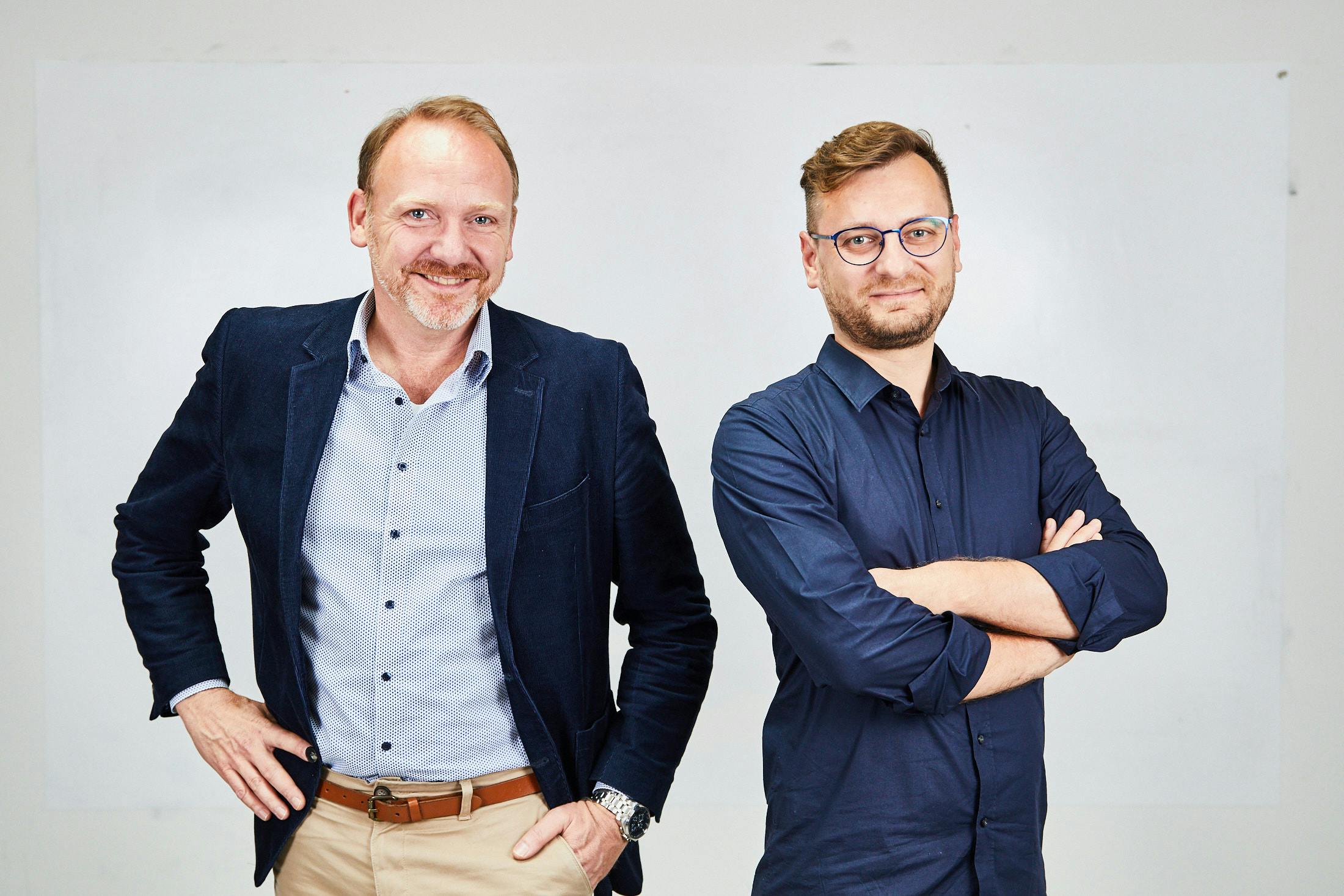 Hamburg, 23.2.2021: Hamburg-based fintech startup Etvas, that offers personalized value add services to customers of banks and insurance companies via its marketplace, secures 1M seed investment. The AI-based technology platform for value-added services is already used by Sparkasse Bremen.
The seed round, led by High-Tech Gründerfonds, together with main incubator, Sparkasse Bremen, Plug and Play aims to support Etvas with the capital required to revolutionize the value added services market and capture the growing 20B EUR market in Europe.
Etvas is offered as a white-label solution and can be integrated within a few days into apps and websites of banks and insurers.
Business Partners select services from various providers in the Etvas marketplace, which in turn meet the needs of their customers in the best possible way.
With the help of AI technology, personalized and highly relevant additional services are automatically presented to the end customer according to their life situation. Depending on their needs, these can be booked at fixed monthly or annual fees.
The Etvas service marketplace impressed Sparkasse Bremen above all with its simplicity and convenience. It has been available to Bremen savings bank customers since September 1.
Launched with first service ecosystem "security"
The Etvas platform connects all value-added service providers with banking and insurance customers. The first service ecosystem launched by Etvas revolved around security, as these tailored services meet consumers' growing need for offline and online security. Now Etvas will establish one service ecosystem after another on the platform. Only the best services will make it to the marketplace. Ecosystems around travel, online shopping and much more are planned.
Experienced founders
Most recently, Sören Timm worked for the British CPP Group since 2007, where he built up the German and Austrian business as Managing Director. CPP develops service products for the financial and insurance sector. Ilie Ghiciuc has 17 years of experience as a CTO and IT entrepreneur. In 2010, I. Ghiciuc founded the product development agency "Thinslices". Since then, he has implemented over 150 IT projects and built up the team to 100 employees.
About the investors
Investors include two of Germany's best-known venture capital investors, High-Tech Gründerfonds and main incubator, as well as Silicon Valley-based Plug and Play Venture and Sparkasse Bremen. Prior to the seed investment, Etvas joined the Next Commerce Acceleratorprogram, which is known for boosting and investing in early-stage startups with the support of various corporate partners including Haspa, Tchibo, and many more.
High-Tech Gründerfonds (HTGF) is a seed investor that finances high-potential, tech-driven start-ups. With around EUR 900 million in total investment volume across three funds and an international network of partners, HTGF has already helped forge more than 600 start-ups since 2005. Driven by their expertise, entrepreneurial spirit and passion, its team of experienced investment managers and startup experts help guide the development of young companies. HTGF's focus is on high-tech start-ups in the fields of digital tech, industrial technology, life sciences, chemistry and related business areas. To date, external investors have injected almost EUR 3 billion into the HTGF portfolio via more than 1,700 follow-on financing rounds. HTGF has also successfully sold interests in more than 120 companies. Investors in the public-private partnership include the Federal Ministry of Economics and Energy, KfW Capital, the Fraunhofer-Gesellschaft and 32 companies.
main incubator, the Commerzbank Group's early-stage investor, is one of the leading German and European banking (corporate) venture capital investors. It focuses in particular on tech startups that deliver added value for Commerzbank Group or its customers and have a sustainable business model in both economic and socio-ecological terms.
Plug and Play Ventures invests in approximately 200 startups per year across 36 locations and has announced four new unicorns in its portfolio in 2020 alone. In addition to its investment arm, Plug and Play has a strong corporate partner network with over 450 partners. Especially the fintech, insurtech and retailtech ecosystem is highly relevant for Etvas.
Sparkasse Bremen is pursuing a consistent digitization strategy that focuses on its customers and their needs. The Bremen-based financial services provider is therefore always on the lookout for innovative digital offerings that provide added value for its customers.
The success of the Next Commerce Accelerator is demonstrated by the fact that more than 60% of the portfolio companies receive follow-up financing within 6 months of the acceleration. 20% of the alumni secured a seven-digit follow-up financing amount.
About Etvas
Hamburg-based Etvas GmbH was founded in December 2019 by financial services expert Sören Timm and IT entrepreneur Ilie Ghiciuc. The name Etvas stands for "etcetera value added service" and focuses on Customer Centricity. Etvas is a B2B2C customer engagement platform for extra-services that create new user touchpoints, optimize the UX and thus increase customer loyalty. This increases revenue and market share for Etvas business partners. With just one API, banks and insurance companies have quick access to all services on the Etvas marketplace thanks to the platform technology, which creates highly personalized customer experiences through a variety of relevant services. This customer engagement platform ensures better monetization of customer relationships while keeping implementation and usage costs low and customer retention high. Etvas partners can thus increase their market share.
In early 2019, Etvas' innovative service platform was awarded funding from the InnoFounder program of Hamburg-based IFB Innovationsstarter GmbH. Subsequently, Etvas received INVEST accreditation from the BMWi. In October of the same year, Etvas achieved a place in the fifth batch of the Next Commerce Accelerator. One of the first customers is Sparkasse Bremen, which offers its customers added value through individually tailored additional services.
Press contact Etvas GmbH
Sören Timm
Specksaalredder 6d
​22397 Hamburg
Mob.: +49 172 4121441
E-Mail: soeren@etvas.com
Follow us on: LinkedIn